DVD Mailers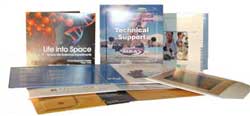 We offer six standard CD and DVD mailer designs: Album Style, Single Disc Sleeve with Zip Seal Flap, Single Disc Wallet, Wallet Style with Zip Closure, Business Card and Mini CD Mailer. If none of these stock options fit your project, we will be happy to create a custom designed disc mailer for you.
Please call ( 916 789-9929 ) or email (service@dvdreplication.com) if you have any questions.
All orders are subject to our Standard Terms and Conditions.