Standard DVD Case with Full Color DVD Entrapment (cover)
(DVD Box with Custom Printed Cover)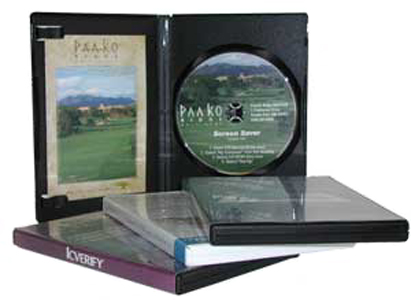 The DVD Front Liner (printed cover or entrapment) fits into the clear vinyl sleeve on the outside of the DVD box.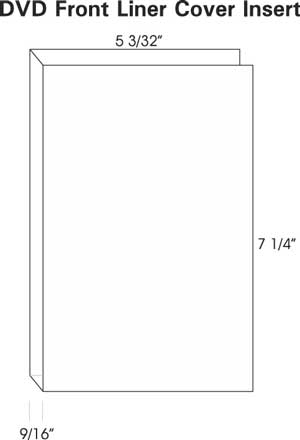 Flat Size: 10 3/4 x 7 1/4"
Often booklets, registration cards, or additional literature is inserted into the DVD box. This finished size of these items must be 5 x 7 1/4" or smaller. Below is a sketch of the typical DVD Box booklet.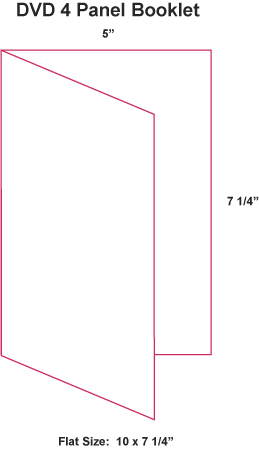 Please call (916 789-9929) or email (service@dvdreplication.com) if you have any questions.
All orders are subject to our Standard Terms and Conditions.